EDIT MAIN
Mascoutah Elementary School, Principal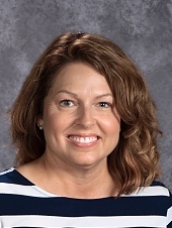 It is my pleasure to serve as the Principal at Mascoutah Elementary School! This is my 13th year as a building Principal and my 4th year in the Mascoutah School District. Before becoming a Principal, I was a teacher for 9 years. I received my Bachelor's degree at Southern Illinois University at Carbondale, my Master's degree in Educational Administration from Southern Illinois University at Edwardsville, and my Specialist's degree also from Southern Illinois University at Edwardsville. 22 years working in education has gone so fast! I love working in schools with teachers and students—best job in the world!Mascoutah Elementary School is a great place for boys and girls! We are a large elementary building with five to six sections at each grade level Kindergarten-5th Grade. Our current enrollment is approximately 880 students. We are so lucky to have such a dedicated staff and such supportive parents here in Mascoutah. We pride ourselves on the great relationships we are able to build with students and families.
The Chain of Command in schools is similar to that in most businesses. If you have a question or concern, please reach out to your child's teacher first. In most cases, our teachers will be able to resolve this with you. If not, then please contact Mrs. Litteken, our Assistant Principal, or me.
Thanks in advance for all the support you will give your child and your child's teacher this school year. There are many ways for parents to get involved at MES: you can join PTO, help out at evening events, volunteer in the classroom, help with our monthly PBIS rewards, mentor students, and so many other ways. If you have the time and would like to get involved in our school, please reach out to your child's teacher. We look forward to seeing you at some of our many school functions.
Yours In Education,
Kim Enriquez
---
MASCOUTAH ELEMENTARY SCHOOL, ASSISTANT PRINCIPAL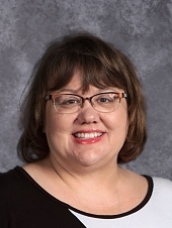 It is a privilege to serve as the Assistant Principal at Mascoutah Elementary School. Our school is a top-notch school in Illinois, and I am proud to be a part of it and the community.
Mascoutah Elementary School has an outstanding reputation in this area. Our school has enthusiastic students willing to learn, supportive families interested in their child's education, and a dedicated staff committed to meeting our school vision: ENGAGING EVERY STUDENT, EVERY DAY, IN QUALITY LEARNING OPPORTUNITIES.
I would like to encourage each family to stay involved in their child's education. I know that most families have busy schedules. Many parents and families do not have spare time to volunteer in the classroom. However, you can still help us! Please be sure to take a few minutes to read to and with your child every day. I have found that most people enjoy having someone read to them (even when they are a good reader). Next, please take a few minutes to ask your child about the best part of their day at school, and maybe even something that was challenging for them or something that they would like to know more about. Finally, please help your child organize their things before bed each evening. Go over papers with them, check homework if needed, and discuss any important information coming home from school. This help in organizing and setting up for the next day can pay huge benefits for your child as he or she grows into Middle School, High School, and college. It is never too early to start helping and teaching organization.
If you have a question or concern, please contact your child's teacher first. The teacher can resolve most of your questions and concerns. If I can help in any way, please contact me. I am always glad to help you.
Most respectfully,
Sandra D. Litteken