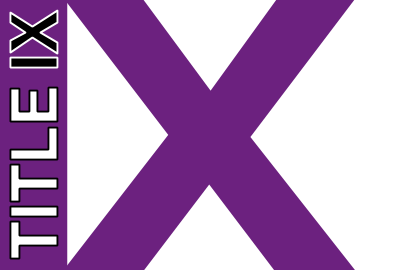 As stated in District Policy 2:265, providing an educational and workplace environment free from sexual harassment is an important District goal. The District does not discriminate on the basis of sex in any of its education programs or activities, and it complies with Title IX of the Education Amendments of 1972 (Title IX) and its implementing regulations (34 C.F.R. Part 106) concerning everyone in the District's education programs and activities, including applicants for employment, students, parents/guardians, employees, and third parties.
The following speaks to the District Title IX Coordinator contact information, District policies, the procedure for filing a formal complaint, and training materials used.
DISTRICT TITLE IX COORDINATOR CONTACT INFORMATION
PROCEDURE FOR FILING A FORMAL COMPLAINT
Individuals alleging sexual harassment, as defined in District Policy 2:265, shall complete and sign the " Formal Title IX Sexual Harassment Complaint Form" to request the Title IX Coordinator initiate an investigation into such allegations.
Once the form is complete, turn it in to the District Title IX Coordinator by email (presnellc@msd19.org) or U.S. mail (421 West Harnett Street, Mascoutah, IL 62258).